Double Helix - UVX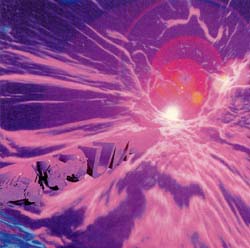 Release Date: 1994
Vinyl Album - £10.00 : Added to Basket
CD Album - £10.00 : Added to Basket


When this was released a lot of people thought it was a secret alter-ego of Swordfish. They were wrong - it was actually the work of an innovative duo from Brighton. I'd been given a demo of their incredible track "Elevator" by the manager John Burfitt. It was so good I had to release it and so we did. The limited edition coloured vinyl 12" sold out quickly and has since become a collector's item. The album features part of the "Elevator" epic alongside other good tracks including the "Shape Of Life" - mix by Spiralhead.
UVX were ahead of their time and this album still sounds like an innovative aural adventure.
Please note that we only have very few copies of the vinyl release left. These are the remaining copies of the original release and although the double vinyl is in great condition as they are mint and unplayed, there are blemishes on the album sleeves due to ageing.