Through Space and Time - Flutatious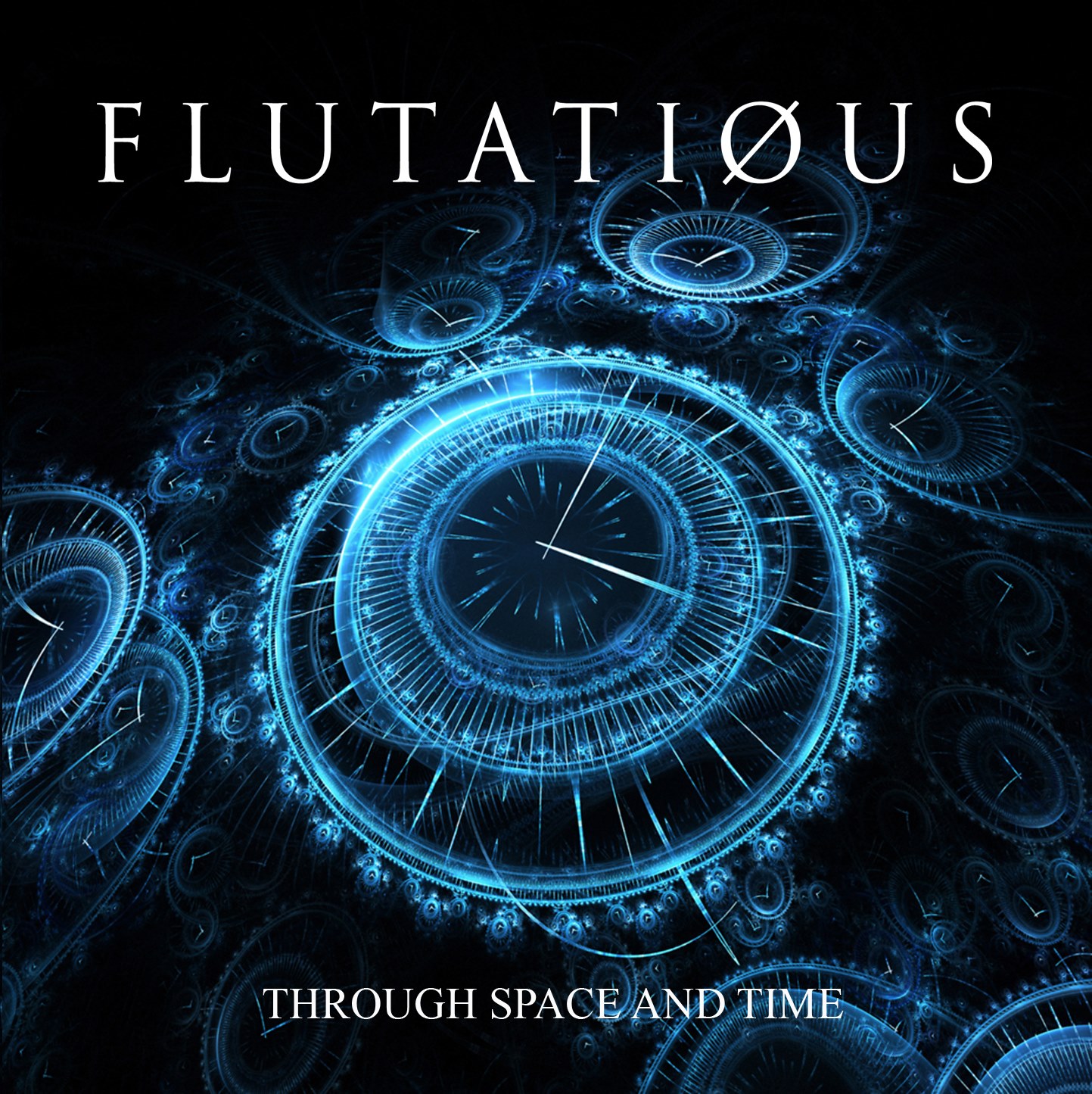 Release Date: 2021
CD Album - £10.00 : Added to Basket

Flutatious have announced the full release of their new ten track album, 'Through Space and Time', through Magick Eye Records on July 16th which will be supported by live appearances at festivals through July and August. The album was recorded at Propagation House Studios on the Devon/Cornwall border in England just before lockdown with co-production and a final mix being carried out by Astralasia's Marc Swordfish at his own Cornwall studio.
The album contains 10 brand new tracks with three featuring Astralasia & Another Green World keyboard player Paul Chousmer.
Bill Forwell from the band says of the album:- 'We were so pleased with the reactions to our last album, Festival, and weren't sure how to follow it up until we had the idea to all go and stay in the country at Propagation House. Thisinspired us to go back to our roots and record in a more live scenario. We had a great week of recording and were so pleased with the results. Having played gigs with Astralasia, we'd got to know Marc Swordfish well and have always been impressed with his production skills so when he offered to co-produce and mix the album we jumped at the chance
'Flutatious are a feisty, celtic, psy-folk, prog band blending soaring melodic flute, flyingfiddle, spacey guitars and groovy beats! They have built up an incredible reputation with their live performances, their early self released albums and their last John Mitchell produced, Festival, album that was released on Magick Eye Records.
The band feature the solid backbone of drummer Malcolm Bailey and bassist Bill Forwell, augmented by guitar whizz Andy Faulkner with the unusual but mesmerising combination of flautist Michelle Devonshire and violinist Stella Ferguson out front.
Album Track Listing: 1. Push the Button, 2. Glen Row Stomp, 3. No Matter, 4. Run to the Sun, 5. Through Space and Time, 6. Sound of Jura, 7. Floatatious, 8. Crow, 9. Shine, 10. Wan Mare Tune
The album will be available on streaming and download sites from 16th July 2021. You can pre-save on your favourite platform now: https://orcd.co/p1pg16n