NEWS UPDATES
February 2018 - New Flutatious Album
Flutatious release their brand new album, Festival, on March 23rd. The album has been co-produced and mixed by renowned producer John Mitchell. The album release date is the 23rd March but it is available to preorder now. For more information,
click here
.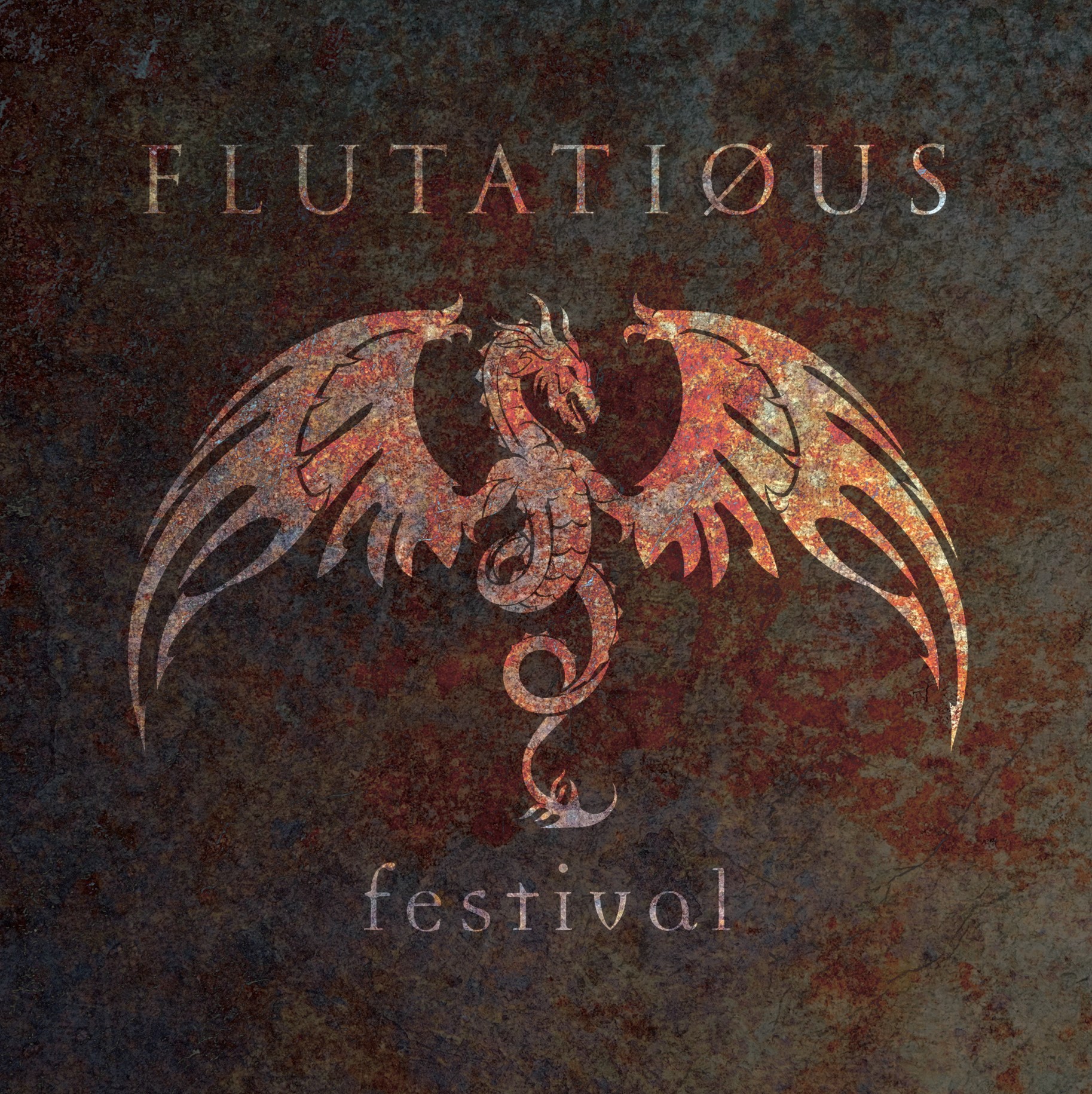 January 2018 - New Magick Eye Web Store
We are pleased to announce that we have revamped our web store to make it easier to order our physical (CD, Vinyl and even cassettes) releases from wherever you are in the world. Check out our
discography
and
store
pages for details. Watch out for new releases during 2018!
October 2016 - Magic Mushroom Band Anthology set for release
We got together with Richard Allen (Freakbeat, Delerium) and Cherry Red Records to produce the first ever retrospective of the whole Magic Mushroom band history. The 2 CD album features tracks from the pre-Magick Eye years including rare and unreleased tracks plus tracks from those classic Magick Eye releases. The CD also features an extensive band history in the 20 page booklet written by Richard.
The album release date is 28th October and it can be ordered from Cherry Red
here
.
Don't forget that many of the Magic Mushroom Band releases are also available from our own store
here
.
May 2016 - Astralasia release new Cheesy EP
Astralasia
release new EP featuring the brand new 'Happy Song' based around the riff of the 1960's classic 'Georgy Girl' plus 4 other tracks too!
The EP is entitled the Cheesy EP as it features five tracks of fun and uplifting music. Some are new, some are not so new.
Marc Swordfish commented - "I always like to experiment in music working on many different styles. I'd created 'Happy Song' as a bit of fun and thought this didn't quite fit in to the new albums that I am working on. However I played it to a number of people who thought it was great and said that it should be released. So I thought I'd put it on an EP and combine it with some other fun one-off tracks, hence the name - Cheesy EP".
The release date is 24th June 2016. Order your copy
here
.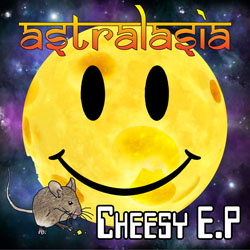 June 2015 - New Astralasia Release - Wind on Water
In 2014 Astralasia were approached by vinyl only label, Fruits De Mer Records, to produce an album of new music for a limited vinyl release. This release gained great press reviews and radio play and soon sold out and is currently unavailable. Due to incredible demand and soaring prices on Ebay of the now rare vinyl edition, Magick Eye Records is now releasing a digipak CD and digital edition.
The album consists of six tracks, some short and some long with an incredible mix of space and kraut rock combined with ambient, electro, prog and psychedelia. The album also includes 'The Desert', a track that has already been gaining interest from radio play and You Tube with it's stunning, spaghetti western meets Mad Max feel.
The album release date is 10th July, but it is available to pre-order on our website now.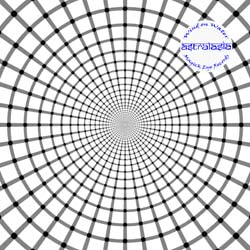 August 2014 - New Distribution Outlets
We are pleased to announce that we are now working with
Nova Music Distribution
which means that many of our releases will now be easier to get hold of on digital and physical product stores. Many of our albums are now available as digital downloads and as CD's in online stores and record shops such as Amazon, HMV etc. CD album's available are original Magick Eye versions and are very limited so that when sold out they will not be repressed in these editions. Watch out for more releases soon and please follow us on facebook for up to the minute information. Of course all available releases including vinyl and singles are still available direct from us in our own
online store
.
March 2014 - New single from Beatport chart toppers Spacehopper
Spacehopper
, who topped the Beatport hard dance chart with their debut single,
'Sounds and Colours'
are back with their brand new single
'Trancendance'
. The single, released on March 17th, features 3 incredible acid trance and dub mixes. Spacehopper will be performing live at gigs and festivals to support the single, including a show with the legendary Lee 'Scratch' Perry as well as their own single release party. Check out their website at
'www.spacehoppermusic.com'
.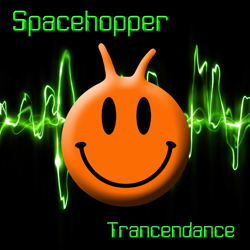 September 2013 - CD version of Fluctuations EP
Flutatious
have been getting an amazing reaction at their summer festival appearances including a recent Alchemy Festival where they followed their own incredible performance by joining Astralasia on stage during their storming headlining set in the dance tent. That was a night to remember! Their recently released 'Fluctuations' EP of 25 minutes of music with collaborations with
Astralasia
&
Spacehopper
as well as remasters by renowned producer John Mitchell has also been well received. The EP was originally released as a digital release only but due to overwhelming demand we have released a CD version which is available now from our online store!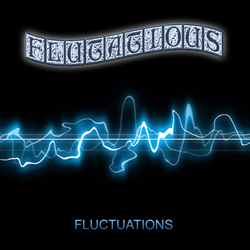 August 2013 - Magick Eye Music You Tube Channel
We have set up a new
'magickeyemusic'
You Tube channel. Over time we'll be posting videos from the archives as well as new stuff so please take a look and subscribe. To get started there is the original official video for Astralasia's 'Special World' plus a new video of the John Mitchell mix of 'Wendel The Witch' from the new Fluctuations EP by Flutatious.
July 2013 - Fluctuations to be released 28th July
The next release in our new singles series is now confirmed for July 28th. It's the Fluctuations EP by Flutatious featuring over 20 minutes of music. Flutatious are an incredible group of musicians who will be gigging extensively over the summer in support of this release. The EP features two of their live favourites remastered by John Mitchell (It Bites etc) as well as a couple of excellent dance mixes by Astralasia and Spacehopper.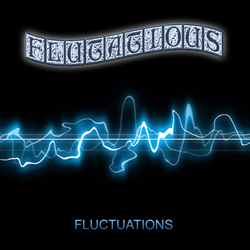 June 2013 - UVX album now available for download
Download the classic UVX debut album now!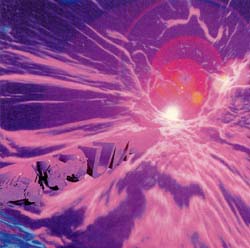 June 2013 - Magick Eye Artists Live Performances
June 2013 - Flutatious - New signing to Magick Eye!
Magick Eye is very pleased to announce that the excellent 'Flutatious' will be joining the label roster and will be releasing a new EP as part of Magick Eye's recently launched singles and EP's series.
Flutatious are an incredible group of musicians who play music that is hard to categorise and is variously described as Folk, Rock, Celtic, Prog, Psychedelic and Trance.
The new EP called 'Fluctuations' will feature tracks that the band worked on with excellent producer John Michell (It Bites, Arena, etc) as well as dance mixes by Magick Eye artists Astralasia and Spacehopper. More info on this release soon!
May 2013 - UVX album soon to be available for download
The classic UVX debut album
'Double Helix'
will be released for download and streaming on June 8th. In the meantime it is still available on CD and vinyl from the Magick Eye store. Here's what UVX said recently about recording the album:-
"We called the album Double Helix because we wrote most of it while living in a shared house on Helix Road in Brixton, while watching Star Wars and playing Nintendo. The cover was designed by the artist Bruno Martelli using a microscopic image of the inside of a human artery. There is new material in the pipeline from UVX, so please like our Facebook page."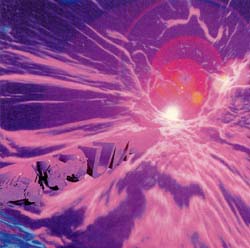 March 2013 - Sounds and Colours - No 1 in Charts!
February 2013 - New Artist for Magick Eye
We are really pleased to announce that we have signed our first new artist to Magick Eye for many years!!
It's the amazing Spacehopper, who we spotted at the Bearded Theory Festival last year.
The next single in our new series will be their
'Sounds and Colours'
single, featuring three incredible mixes showcasing their wonderful trance and dub sound. It is to be released on 17th March.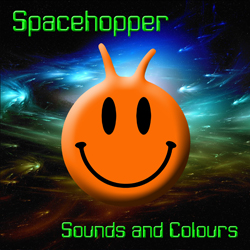 January 2013 - New Music from Magick Eye
In the nineties we released a series of singles and EP's showcasing amazing sounds from great artists. These releases have become very collectible with some still available on CD and/or vinyl, via this website. Now following the great comments and reactions to reaching our 20th anniversary we are going to try something new for 2013! A series of digital singles & EP's featuring totally new music from established Magick Eye artists plus others new to the label! To launch the series 'Astralasia' have produced an incredible 4 track EP -
'Feel The Love'
- for release in Feb.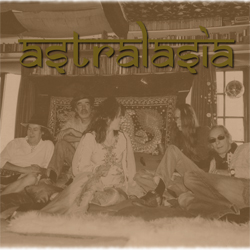 December 2012 - Astralasia Gigs 2013
November 2012 - Explicit Artwork!
Well would you believe it? Itunes have rejected Astralasia's 'White Bird' album claiming that the cover artwork is too explicit! This will cause a temporary delay in the digital release whilst the censored artwork is resubmitted but it should be available by Nov 26th. In the meantime the full shocking explicit :) artwork is currently available on the CD & vinyl.
Both will be available on iTunes, Spotify and other digital sites.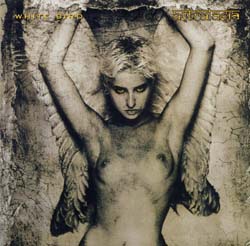 November 2012 - New Digital Releases
The next two albums from the catalogue are ready for digital release!
'Re-Hash'
by Magic Mushroom Band on Nov 12th and
'White Bird'
by Astralasia on Nov 19th.
Both will be available on iTunes, Spotify and other digital sites.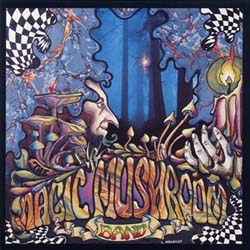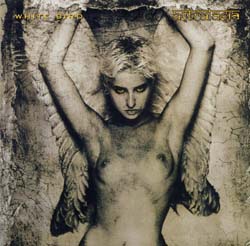 September 2012 - Alchemy Festival
We will be at
Alchemy Festival
on 21-23 September where
Astralasia
will be performing two sets - a headlining full on trance set plus a more chilled set.
June 2012 - New Digital Releases
The next two albums available for digital release will be Astralasia's epic trance journey
'The Seven Pointed Star'
available from 11th June and then the classic chilled ambience of Another Green World's
'Invisible Landscape'
available from 25th June.